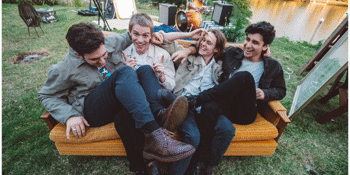 PS Music Group
Twinfolds 'Apple City' Single Launch
Black Bear Lodge (Fortitude Valley, QLD)
Friday, 21 September 2018 7:00 PM
Come join Twinfolds as they celebrate the release of their new single 'Apple City'. Twinfolds deliver, danceable '80s-inspired indie-rock and enthralling energy throughout their live show as they continue to win over new fans.
Following on from the success of 'Red Light', 'Apple City' is a more subdued synthesiser song produced to mirror the quirks of Japanese culture.
'Apple City' will be available on all streaming services from 7 September.
Tickets are $10+bf online, or $15 on the door.