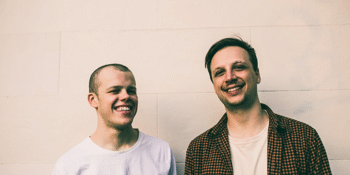 123 Agency presents
Columbus
Black Bear Lodge (Fortitude Valley, QLD)
Friday, 7 December 2018 8:00 pm
Following the recent release of their sophomore album, "A Hot Take on Heartbreak," Columbus are bringing their dynamic change of season on the road for some exclusive headline dates this November/December. Fresh out of the studio with Joel Quartermain, widely known as the drummer in western Australian rockers Eskimo Joe; and a producer with a wealth of experience across a variety of genres, Columbus have emerged with a collection of powerful summer songs, trading their punk and hardcore style of their formative years for the influential alt-rock influences of the late 90s/early 00s, including Weezer and The All-American Rejects.
"Working with Joel Quatermain was a dream" says drummer Daniel Seymour, "His knowledge and credibility at the top level really helped take my creativity up a notch, whilst having the backing of someone who'd achieved it all."
"A Hot Take On Heartbreak" rides a diverse wave of lyrical and emotional content, developing on the intense and angst-ridden passion of their debut album "Spring Forever."
"We've taken our slightly pessimistic and melancholic outlook on love and relationships and tried to make it funnier, more mature but also more tongue in cheek lyrically," reveals Alex. However this is not to say Columbus fails to touch on the darker topics of which they did before. Songs such as Care At All, which tell the story of someone actively ruining a relationship because of their behaviour, and darker grunge track Cut It Out, cast a light on the more mature and emotional side of A Hot Take On Heartbreak.
"Cut It Out' is a song about watching people close to you deal with situations they can't control." admits vocalist Alex Moses, "What started as a song about my girlfriend's endometriosis, 'Cut it Out' became a dark commentary on hard times and pain in general."

Columbus' explosive live show this November/December will feature a mixture of old favourites and new hits. "I'm so excited for our run of shows this November/December," says singer Alex Moses, This will be the first time taking our new record "A Hot Take on Heartbreak" on the road - These new songs mean so much us, and these shows are going to be so fun. We've been rehearsing and gearing up to share these songs with everyone over the past few months and we can't wait to share it with you all."